NM Brass 2016 - 2. divisjon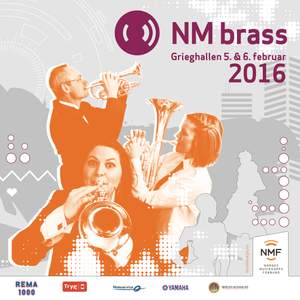 Radøy Brass, Agder Brass, Sørum Musikklag, Haukås Musikklag, Follesø Musikklag, Jølster Musikklag, Ørskog Brass, Flesland Musikklag, Tromsø Brass, Fjell Brass, Bergen Brass Band, Sagvåg Musikklag, Trondheim Politis Brassband, Gareth Prichard, Ola Balstad,
Label: Grong Musikkproduksjon (470178)
Genre: Classical
Available at 1 site
High-Resolution Downloads
Regional Availability

UK

Other Regions

24bit 44.1kHz Stereo
Presto Classical
FLAC
Please select your preferred currency: (Please note that prices on this page are up to 0 seconds old)
* Prices shown are NOT live and FindHDmusic does not guarantee their accuracy. Please check with the individual sites for up-to-date pricing information.
* Hover over the price (or click it) to see when it was last checked.
* Prices shown in italics have been converted from another currency at the prevailing exchange rate and are an estimate only. A different exchange rate may be applied if/when you make a purchase.